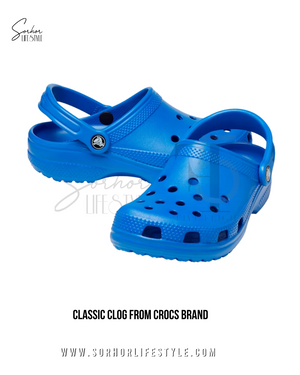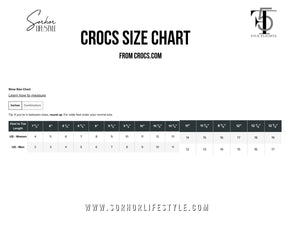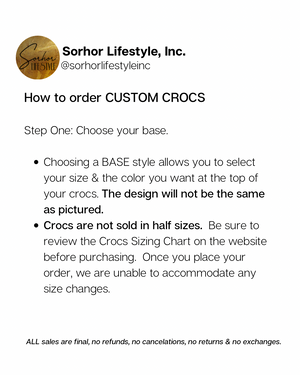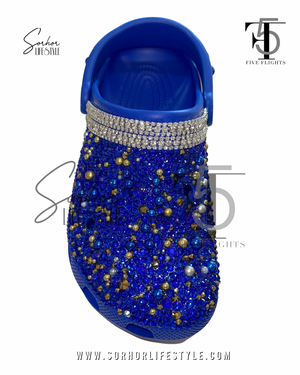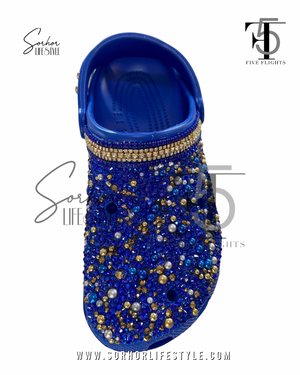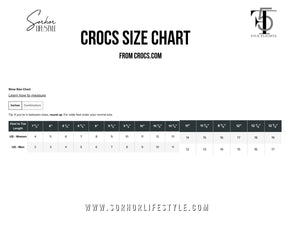 Step One: Choose your base.
Choosing a BASE style allows you to select

your size & the color you want at the top of your crocs.

The design will not be the same as pictured.

Crocs are not sold in half sizes.

Be sure to review the Crocs Sizing Chart on the website before purchasing.

Once you place your order, we are unable to accommodate any

size changes.

Each Pair of Order Comes With:
Brand New Pair of Crocs (fully blinged)
Soft Bristle Brush for cleaning
Satin Dust Bag for storage
Care Instructions & Repair Kit
Shipping is included in price