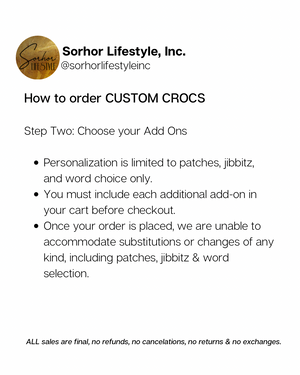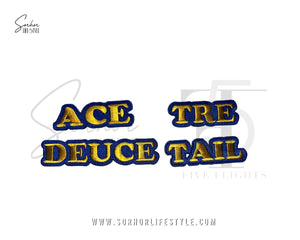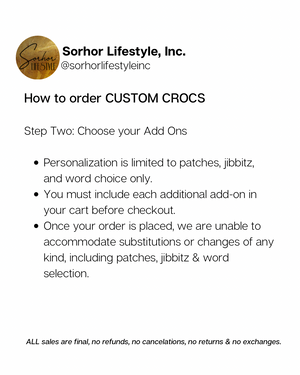 Custom Crocs: Patch Add On
Step Two: Choose your Add Ons
Personalization is limited to patches, jibbitz, and word choice only.

You must include each additional add-on in your cart before checkout.

Once your order is placed, we are unable to accommodate substitutions or changes of any kind, including patches, jibbitz & word selection.

Please select the patch you would like to add to your custom crocs order.
Patches are subject to availability. If the option is sold out, it can not be added to your design.
We recommend no more than 2 patches for 1 pair of crocs.  (1 patch each shoe)
Patches can only be purchased with the Custom Crocs Base.  They cannot be purchased individually.  Patches purchased without the Custom Crocs Base listing will be cancelled.