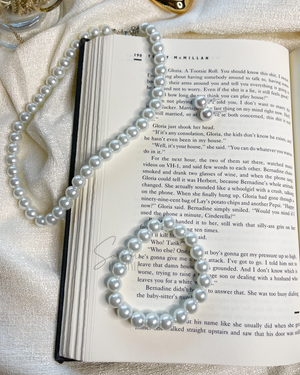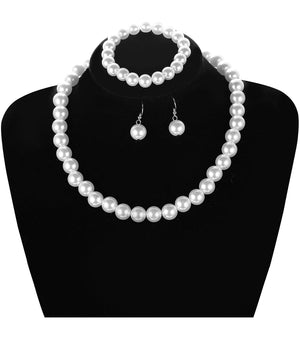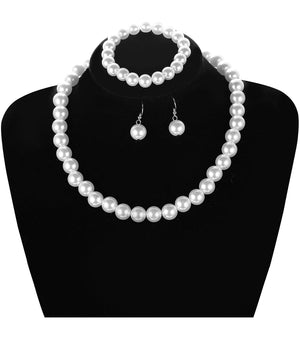 Pearl Necklace & Bracelet Set
Pearls are always necessary.This set comes with a classic single strand pearl necklace, bracelet & 1 pair of earrings.
Care Instructions: From time to time, clean your jewelry with a soft cloth or jewelry cleaning cloth. This will keep it shining & remove the body oils/perfume/lotions that, over time, will damage the finish on your jewelry.
Final Sale